Custom Pony Portrait Embroidered Hoop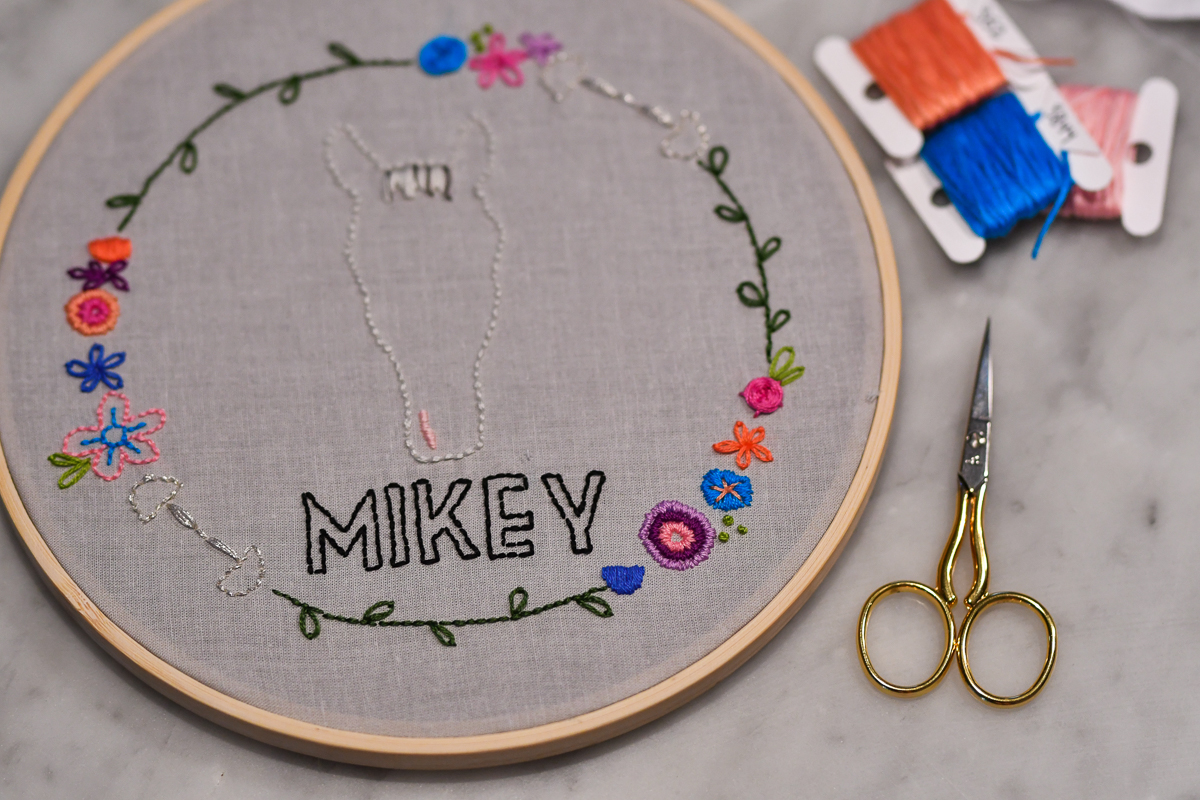 Custom Pony Portrait Embroidered Hoop
Looking for a portrait of that special gelding or mare in your life? You've come to the right place! Completely customizable, these embroidered hoops are designed and hand-made by me.
Select the size of hoop and color of fabric you would prefer.
In the special notes section of the checkout page, please provide me with the name to be embroidered. If you have any preferred thread colors for flowers, please list them here as well!

You will receive a confirmation email and a separate email from me asking for 3-4 high quality photos of your pony pal. Please make sure that the photos are clear, so that the embroidered version of your horse is as similar to the real thing as possible!

Because everything is custom and hand-made, orders can take 4-8 weeks. Please be patient! I am only human and unfortunately only have two hands to embroider with.